We have a small but dedicated team here, and we are lucky to have several "lifers" in the bunch, in total our staff has well over 150 years of service to Allied Supply. The last few years we have cross-trained almost everyone into being multi-talented dynamos. During the pandemic we asked a TON of our team, but they deliver every single day.
Tom Getzen, President and CEO
Our fearless leader, Tom Getzen, is the majority owner here at Allied Supply. Tom has a lot of history in the band instrument business and truly is a story of working your way through every inch of the business, from the manufacturing side to the sourcing and packaging of everything you need to run your band instrument repair shop. He remains committed to the industry and his customer's success, and with that in mind, he has assembled a great team.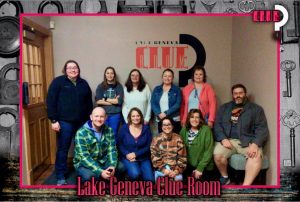 Michelle, Operations Manager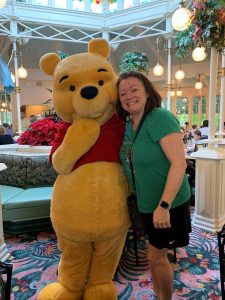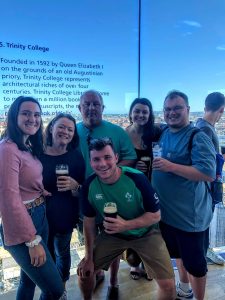 The main goal of Michelle's job is to be invisible to our customers by giving her entire team everything they need to make your experience with Allied as easy as possible. 99% of her work is behind the scenes, keeping everything humming along and the team happy and at their most productive to serve you better.
She came back to Allied in 2012 after what Tom calls "the longest maternity leave in the history of the world". She worked here as our purchasing manager for six months in 1993 while she was pregnant with the first of four children (born within five years). She and her husband live in Elkhorn and although all of their children are grown, family still occupies most of her free time. She enjoys Disney, traveling as often as possible as well as supporting and expanding the network of Little Free Pantries / Blessings Boxes in Elkhorn and surrounding communities to feed individuals and families in crisis- if there isn't a LFP in your neck of the woods ask for more information!
Beth, Purchasing Manager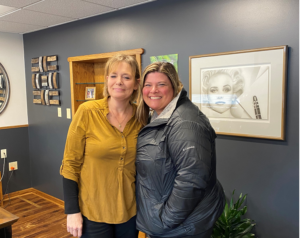 Beth brilliantly keeps track of every nuance of our inventory and often helps out in any other role in the building, from tech help, picking, taking orders or shipping, Beth really can "do-it-all".
Beth is our longest tenured employee. She remembers when Allied operated in the back room at the Getzen Company, and she helped the day we carried everything next door into our very own building. She also not-so-fondly remembers taking the orders via phone, writing them up by hand, then picking, packing, shipping and invoicing, all manually. She knows our inventory front to back and takes great pride in keeping it accurate, so if you call to say you received an extra part or were shorted, we can verify because our inventory is spot-on because of Beth's hard work. Beth is pictured above with Boss's daughter, Bridget, who stopped by in March of 2020 to help celebrate Beth's 35th Allied anniversary. We are blessed to have employees so hardworking and dedicated!
Tim, Parts and Repair Specialist
Tim is our Parts and Repair Specialist, and in-house technician. He has a wealth of industry and repair experience and will help you find your parts and tools and get your job done right, and when our pickers get busy your orders might just be filled by Tim too!
Tim joined Allied in the fall of 2020. He came to us most recently from Conn-Selmer in Elkhart but has worked in his own shop, for others at both large and small repair shops, in addition to a stint at NAPBIRT. He and his wife have been working hard, exploring Wisconsin, and acclimating to things "up north". Here's to our new superhero, your go-to answer man, "Tim at Allied".
Brenda, Accounts Receivable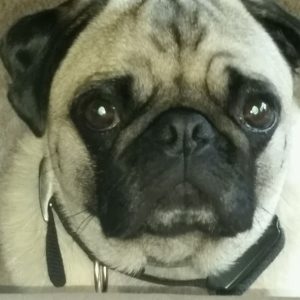 Brenda handles all of our receivables, collections and new accounts in addition to processing orders for our customers via phone or fax, not to mention stepping in and helping pick orders when needed.
Brenda is one of our lifers, having been here over 30 years, she's done a whole lot of everything around Allied. She started after Tom scooped her up from a local hardware store that was closing and that began her career here picking parts. Brenda is currently our accounts receivable manager and does a bang-up job taking orders via phone and fax, keeping our AR current and in balance, and assisting with anything other job that needs doing. When she's not at work she is doting on her six grandchildren or her pups. And no, that's not really Brenda, that's her pug, Willsn. You would have better luck getting a picture of our local Beast of Bray Road than of Brenda (although we did catch one of her and Boss at the last big anniversary)! We are blessed that Brenda made her career here at Allied.
Dyan, Customer Service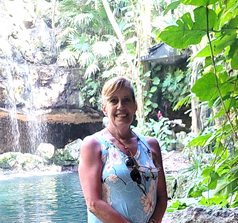 Dyan is a seasoned customer service professional with over 35 years of experience in creating exceptional customer experiences. She joined Allied in 2009, bringing with her a wealth of knowledge gained from her diverse background in restaurant management, construction, wedding planning, and even as a barista.
Dyan's passion for customer service is evident in every interaction she has with customers. Whether she's taking phone orders, resolving inventory issues, or tracking down lost deliveries, Dyan's warm and friendly demeanor shines through. In addition to her customer service skills, Dyan is also cross-trained in invoicing, receiving, picking, and shipping. But above all, she believes that customer service is a people business, and her cheerful nature reflects that.
Dyan's positive outlook on life is a testament to her success as a single mom, having raised two successful adult sons. In her free time, she enjoys spending time with her mom and best friend, and never passes up a chance to soak up the sun on a tropical vacation.
Cheryl, Invoicing and More
Cheryl completes our invoicing daily in addition to handling phone and email orders. She has a long history here at Allied in picking, and shipping too!
Picking and Shipping
Our all-star picking team consists of Krysta, the fastest picker in the (mid)west, who will occasionally fill in at shipping and receiving, along with Mallory and Jaclyn. Josh rounds out our all-star team in our shipping department.
This website uses cookies to ensure you get the best user experience. By continuing to use this site, you agree to our Privacy Policy.